Posted by:
meikah
| 21 January 2009 | 9:19 pm
Bell Helicopter, a division of Textron, is an American helicopter and tiltrotor manufacturer. It applies Textron Six Sigma processes and tools to ensure prompt, if not ahead-of-schedule deliveries. The company business is something that delays in delivery cannot be tolerated.
This is not to say that on-time delivery is the only measurement, their products must also be of high quality. I'm sure you know why.
Last year, for example, the company delivered the ninth OH-58D aircraft to be modified under the current Kiowa Warrior Safety Enhancement Program contract ahead of schedule. The aircraft was needed for deployment to Iraq and Afghanistan.
How does Bell Helicopter cope with the demands of its business?
As workers prepared to restart the line for Lot 11 in May 2008, they applied Textron Six Sigma processes and tools to accomplish a lean restart of the SEP line.
Posted by:
meikah
| 19 October 2008 | 9:16 pm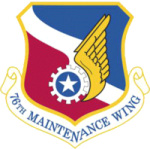 TinkerTakeOff reports that recently a team from the 76th Aircraft Transformation Group provided some Lean and Six Sigma orientation and training and how the methodologies could be applied to the 76th Aircraft Maintenance Group Resource Management Division.
The focus was on applying Lean, Six Sigma, and other process improvement tools to administrative, service and transactional processes.
The Lean, Six Sigma, and Process Improvement Tools training is aimed to do the following:
Identify key administrative wastes and the constraints limiting an organization's performance
Analyze potential root-causes
Apply the proper continuous-improvement countermeasures
Elevate the administrative constraints in operating processes
Eliminate waste in administrative value streams
Provide the administrative employees an informative perspective of their duties and brought forth attention to areas of concern
Source:
iSixSigma News