Posted by:
meikah
| 13 May 2010 | 8:46 pm
PolyOne Corp. is an Avon Lake, Ohio-based firm ranking as North America's largest compounder. Like many other corporations, PolyOne was also hit by the economic crisis. It had to to make the most difficult decisions, among which was the closing down of its Niagara, Ontario plant.
Last year (2009), PolyOne launched a Lean Six Sigma quality control program.
According to the article on PlasticsNews.com:
Stephen Newlin, PolyOne's Chairman and CEO, credited the program with improving PolyOne's cost fulfillment and reducing the firm's inventory and waste, Financially, Lean Six Sigma also allowed PolyOne to reduce its working capital by $129 million during 2009. Restructuring efforts also produced annual savings of $60 million without disrupting service to customers.

"It's hard to believe that a year ago some thought we wouldn't make it through the recession — and now we have the best balance sheet in the company's [10-year] history," Chief Financial Officer Robert Patterson said May 12. "And we're well-positioned to support future growth organically or through acquisition."

Newlin added that PolyOne's "biggest single win" of the year came when DuPont Co. selected PolyOne's distribution unit as its primary North American supplier. He said the impact of that deal already was seen in first-quarter 2010 results, where the distribution unit's sales grew 58 percent to almost $216 million.
Related news:
PolyOne Recognized for World's Best Lean Six Sigma Deployment
Posted by:
meikah
| 24 March 2009 | 8:40 pm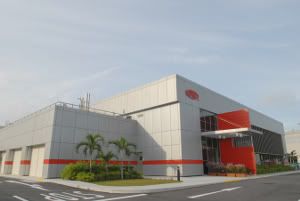 It is. In 2000, Dupont's new mantra was Six Sigma. Don Linsenmann, leader of DuPont's Six Sigma program, then said that the company was doing it to achieve that competitive advantage. "It's so different from how work gets done, but so rationally arguable about how work should be done."
But Dupont's Six Sigma Journey really began in 1990. The initiative was for re-inventing itself to compete in an increasingly knowledge-driven economy. By 2006, the Six Sigma program generated several billion dollars in savings and top-line growth under the leadership of Corporate Champion, Don Linsenmann.
Let me share with you a case study of Dupont's Six Sigma journey. Read on…