Posted by:
meikah
| 26 May 2009 | 10:32 pm
Here's another edition of Six Sigma Companies News. The complete title of the news article was Troubled NBC Calls on exec Angela Bromstad to revive prime time.
If we may recall, in December 2008, another news article had the headline NBC Six Sigma Retooling. According to that news, NBC was using Six Sigma to improve its processes in the TV network space and has positioned itself for a transformation versus its peers.
Fast forward to April this year, Los Angeles Times carried the story of a troubled NBC:
Angela Bromstad is NBC's survivor.

Two years ago, Bromstad, then president of NBC's television production studio, made what was seen as a suicidal career move. After losing a power struggle over control of the network's programming, she walked away from her job.

Fast-forward to last November. NBC's fall prime-time schedule had collapsed, Bromstad's nemesis at the network was long gone, another rival was about to be shown the door, and NBC Universal Chief Executive Jeff Zucker desperately needed to restore order to NBC after two tumultuous seasons with Ben Silverman in charge.
Continue reading…
About Six Sigma Companies News:
This is a new feature on SixSig that will highlight news about Six Sigma Companies. So always stay tuned!
Related post:
Six Sigma at NBC Universal?
Posted by:
meikah
| 28 April 2009 | 8:16 pm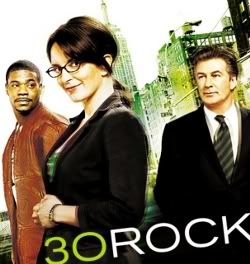 Six Sigma seems to be 30 Rock's favorite topic. I know there was an old epsiode that touched on Six Sigma. And now in season 3, the popular sitcom again made a parody of Six Sigma, which stirred up some controversy.
In the show, Six Sigma was allegedly described as "a group of men who stand for 'the pillars of the Six Sigma business philosophy' — teamwork, insight, brutality, male enhancement, hand shakefulness, and play hard. These are obviously not the pillars of the real Six Sigma program, and some in the Six Sigma Community have taken offense to the spoof.
Who wouldn't?
It's a spoof all right but the writer could have made fun in another aspect. One of the funnies that I love reading is the Cox-Box. It's like Dilbert but more specific to Six Sigma and quality practices. The fun and humor is there but it is never offensive.
Posted by:
meikah
| 10 August 2008 | 11:50 pm
GE owns NBC. That's a fact. NBC not profitting as according to GE's expectations. That's a conjecture.
But rumors have it that GE is actually thinking of selling NBC because of the latter's disappointing performance in the ratings and profits game. CEO Jeff Immelt says otherwise, and insists that GE is not selling NBC.
I was especially struck at this phrase (in bold font) on BusinessWorld Online's article:
The media unit is plainly out of place in the massive conglomerate, for which in 2007 it provided just under 9% of revenue. While in '07 NBC's profit margins topped all GE segments, its revenue growth lagged that of the overall company in '06 and '07 and slowed to 0.1% in the first half of 2008. And no one today forecasts stability for big media companies.

The stock price of GE has more or less stagnated since CEO Jeff Immelt took over in 2001, in part because the notion of bona fide multi-industry titans like GE is considered passe. (Even media conglomerates are now passe.) And the governing narrative of GE is hard to extend to NBC. A key tenet of GE exceptionalism holds that it adds value to anything it touches by obsessing over management and management processes like Six Sigma. But that which debugs, say, making turbines simply won't work for the woolly and unstandardizable ways in which movies and TV shows are made.
That made me ask: doesn't Six Sigma work for the movies and TV shows?
Somehow, I'm having a hard time reconciling that. Six Sigma might or should work for these industries, too.