Posted by:
meikah
| 12 April 2009 | 7:48 pm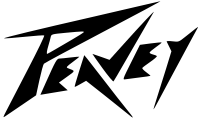 Peavey Electronics, manufacturer of musical equipment, gear, and accessories among others, is going into Lean Manufacturing.
The goal: to maximize efficiency among its 33 facilities and strengthen the organization's position in the global marketplace.
According to Courtland Gray, Chief Operating Officer of Peavey Electronics:
"By embracing Lean practices, we can better understand the flow of production from plant to plant and come up with more efficient ways of doing business. Our goals are to apply skills efficiently, deploy freed resources where needed, and ultimately become more competitive. Peavey is committing to making a significant upward stride in performance in a short period of time, and that will benefit our customers, employees and community."
It's good to know that companies such as Peavey believes in lean principles. Indeed, lean and other quality initiatives can be applied to any kind of business whose aim is to improve its processes for a more efficient business model.