Posted by:
meikah
| 14 April 2009 | 9:55 pm
In a press release on MarketWatch, oil industry visionaries foresee a decrease in consumption of gasoline. Thus, energy companies see the need to use their resources more efficiently to maintain and grow revenue and profit.
To address this need, iSixSigma Live! sets an Energy Forum for Process Excellence in Houston, the energy capital of the world, on May 19-22. The workshop will detail how upstream and downstream energy companies can spend fewer resources and achieve faster results.
One of the goals of the workshop is:
Explore, understand and discuss ways for you to integrate and apply Strategic Process Management, Lean and Six Sigma, to rapidly improve your business performance.
Via: MarketWatch Press Release
Posted by:
meikah
| 8 January 2009 | 11:15 pm

I'm pleasantly surprised to know that Qatar Petroleum is big on quality, and it is in fact into Six Sigma.
Here's the full list of quality courses. And here is the Introduction to Six Sigma course outline.
Way to go!
Posted by:
meikah
| 23 September 2008 | 8:52 pm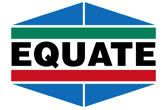 At the end of last year, Hamad Al Tekait, President and CEO of EQAUTE Petrochemicals, delivered his inspiring speech. In his speech he made mention that EQUATE is big on human resource:
On business side, we crossed one Millon tons of sales once again and earned record profit this year. The prevailing petrochemical market helped us; and our business folks, supply chain and all supportive departments made the best use of it. Consequently, 2007 will be a New Record for EQUATE in its Net Profit since start up! This is great news!

Collectively all our people, supportive departments, our contractors and partners in business attributed in making 2007 much more successful year for EQUATE. Reflecting our company commitment to focus on people development, we continued to train our employees, our new hires, and introduced the latest technologies and management systems such as six-sigma tool. We are proud to have many of Green Belt Six Sigma holders in EQUATE who will drive for more efficiency and cost saving projects in all areas. Continue reading…
That was December 2007 last year, and a year before (2006), EQUATE had launched Six Sigma. Fast forward to June 2008 and EQUATE had honored 10 employees who finished Six Sigma training and certification.
Adopting the Dow Chemical Six Sigma training and certification program, EQUATE requires a candidate for Green Belt Project Lead Six Sigma status after working on a qualified actual project from his department.

Each project must demonstrate a number of criteria to qualify as a Six Sigma project and must generate saving or quantifiable improvement to the organization.

So far, the certified projects generated over USD 7 million in savings on annual basis. EQUATE has also set a target to reach USD 20 million dollar of saving through Six Sigma projects by 2010.
Way to go, EQUATE!
Source:
EQUATE Petrochemicals Website
fibre2fashion