Posted by:
meikah
| 7 December 2009 | 6:56 pm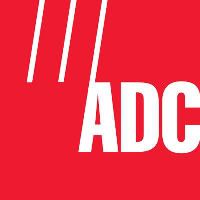 ADC Telecommunications is the leading provider of Broadband network infrastructure products and services (Copper and Fiber connectivity, Network solutions and professional service). The company has 10,000 employees and has facilities in Shakopee, MN; Sidney, NE; Santa Teresa, NM; Juarez, MX, Delicias, MX; Berlin; Brno (CZ); Bangalore (IN); Sydney (Aus); Shanghai.
Looking at that basic profile, we can say that there is a need for the company to establish a system. The company then decided to go into Lean Six Sigma. The goal was to "have  a systematic approach to managing change in critical business processes leading to sustainable breakthrough performance; and an effective leadership and management tool to maximize the best use of ADC's time, money, and resources."
And this is ADC's Lean Six Sigma journey: Lean Six Sigma Deployment at ADC.
Posted by:
meikah
| 29 October 2009 | 9:06 pm
Telecom Tiger reports:
The Confederation of Indian Industry (CII) conferred upon industry awards to enterprises for setting new examples in various fields of Six Sigma implementation. The awards was judged on parameters such as customer impact, results achieved, sustainability of gains, employee involvement and commitment & linkage to strategic objectives of the business.

Bharti Airtel won the first prize for Six Sigma implemented in Transport network to enhance voice quality in its network.
Posted by:
meikah
| 1 December 2008 | 9:53 pm
During this global economic crisis, I don't see any letup in the telephone or mobile industry. I still see people buying new phones, even new gadgets.
So I asked myself how the communications or telecommunications industry is faring. I took a look first at Motorola for I knew it is a Six Sigma company.
Well, it seems that for Motorola, it is business as usual, and that business is doing good. Check out the recent Motorola news: launched WiMax in Vietnam and Jordan, deployed Motorola's innovative wireless technologies in schools, launched the latest models in its range of stylish, digital cordless home-phone, and more.
If you remember, Motorola is known worldwide as a quality leader.
To accomplish its quality and total customer satisfaction goals, Motorola concentrates on several key operational initiatives. At the top of the list is Six Sigma Quality, a statistical measure of variation from a desired result. In concrete terms, Six Sigma translates into a target of no more than 3.4 defects per million products, customer services included. At the manufacturing end, this requires "robust designs" that accommodate reasonable variation in component parts while providing consistently uniform final products. Motorola employees record the defects found in every function of the business, and statistical technologies are made a part of each and every employee's job.

As a result, reduced "total cycle time," that is the time from when a Motorola customer places an order until it is delivered-is another vital part of the company's quality initiatives. In fact, in the case of new products, Motorola's cycle-time reduction is even more ambitious; the clock starts ticking the moment the product is conceived. This calls for an examination of the total system, including design, manufacturing, marketing, and administration.
Posted by:
meikah
| 20 November 2008 | 8:58 pm
Big, global telecommunication companies need to regularly improve processes, which they term business transformation, especially that technology is changing all the time, making the competition easily catch up.
An article on Telephony Online shares how telcos try to improve their technology and at the same time improve their customers' experience.
For AT&T, for example, Mark Francis, vice president of AT&T enterprise architecture for AT&T says, that in the core of most [service provider] networks, they are running at six sigmas. But the customer experience of those networks is running at three sigma. What lowers the sigma is order delays and billing.
And so for these telcos, their primary goal is to bridge the gap. Or better yet, be consistent and conscious in terms of deploying Six Sigma in all areas of the business. Besides, if the organization is running on Six Sigma already, I think it's going to be easier to rub it off to the other processes as well.
Read: Management World: Transformation still job one for global telcos
Posted by:
meikah
| 2 May 2008 | 2:22 am
ChinaTechNews reports that China Mobile will set up an innovation lab. The project is a joint endeavor with Softbank and Vodafone.
The joint innovation lab will serve as a platform for the parties to develop mobile services and drive innovation and synergy in the industry to the benefit of their combined global customer base, and it will also launch projects based on emerging technologies and market demand.

The Lab reportedly will focus on pushing the development of new mobile technology, application and services such as mobile widgets. In the initial stage, it plans to develop a platform for mobile widgets to encourage the development of innovative new services that can leverage mobile operators' unique capabilities.
The mobile telecom is really on a roll these days, and I'm guessing that there'll be more innovation efforts in this industry in the future.
Posted by:
meikah
| 17 February 2008 | 8:54 pm
Year 2006 was a banner year for Bahrain Telecommunications Company or Batelco. That was the year when the company invested more than BD50 million ($132.6 million) in the broadband infrastructure, new world class data centers, additional access to the web via a landing station (a first in Bahrain) and investment in Falcon cable systems and additional base stations for improved mobile coverage.
More importantly, that year, too, Batelco went into Six Sigma to improve customer service, product development, billing, and various IT processes aimed at more responsive customer care and a 'single view' of the customer.
A couple of years later, Batelco is still at it, and even pursuing vigorously its Six Sigma journey. AME Info reports that Batelco is investing in Six Sigma to achieve business excellence. Specifically, the company will invest in Six Sigma training to achieve its goal. So far, it has completed implemented 17 projects, the result of which has pleased the customers.
In that same article, too, CEO Peter Kaliaropoulos congratulated and rewarded 10 employees who have been certified as Six Sigma Black Belts, following their successful completion of the required professional training, through Juran Institute, USA.
Batelco is definitely on the right track!
Posted by:
meikah
| 11 February 2008 | 7:49 pm
In the latest sBWire release, it talks about Six Sigma and the industries that are implementing the methodology. Here's the list:
Manufacturing – All type of manufacturing companies have benefited be it process manufacturing or discrete manufacturing. Examples include TISCO, Samsung, LG, Motorola, GE Plastics.

Banking – All leading banks including BoA, American Express, , HDFC, HSBC are utilizing Six Sigma.

Financial Services – Insurance, Stock Broking, transaction processing of various kinds.

Call Centers, BPO – Voice (In-bound as well as out bound) and Non Voice outsourced processing industry has benefited immensely. ICICI OneSource, Accenture, Satyam BPO, IBM Daksh, HSBC BPO are Six Sigma implementers.

KPO – Knowledge Process outsourcing industry is using Six Sigma tools to design and improve processes regularly.

Hospitality sector – Hotels along with Airlines and Hospitals are implementing Six Sigma. ITC Hotel, GRT Hotels, Apollo Hospitals have generated benefits.

Retail Sector – Retail has huge opportunity of benefiting from Six Sigma. The Shoppers Stop group has taken an initiative towards implementation. We have had participants from Reliance Retail.

Telecom – Bharti Cellular, France Telecom, Vodafone, Siemens have been doing wonderful Six Sigma projects.

EPC (Engineering, Procurement & Construction) and Logistics – Global leaders like Bechtel have benefited a lot by Six Sigma implementation.

Software Development – IT Industry leaders like Wipro, Satyam and Accenture and Infosys have been implementing Six Sigma.
According to the press release, Six Sigma is able to penetrate these varied industries because it can be integrated well with accepted management approaches, such as ISO 9001, ISO 14001, TS 16949, HACCP, OHSAS, SEI – CMM level 5, TL 9000, AS 9000, or any other standard. Before, I had also written about interweaving Six Sigma with complementary technologies.
Have you implemented Six Sigma with other management approaches as well? Do share your experience here.
Also check out Six Sigma Links Library for more companies implementing Six Sigma.
*Photo from Punchstock
Posted by:
meikah
| 28 September 2007 | 12:13 am
Mobile phones find another use in Rome aside from making calls and sending text messages.
These phones are being used in the map project, known as Wiki City Rome.
Australian Broadcasting Corporation (ABC) reports:
A futuristic urban map, featuring the dynamics of the Italian capital in real time, made its debut at the weekend.

The map project is continuously fed data through wireless technology such as mobile phones and global positioning systems on city buses and taxis.

Developed by the Massachusetts Institute of Technology (MIT), the project was launched during Rome's Notte Bianca (White Night), an all-night festival of 400 events, which drew about 2.5 million people onto Rome's streets.
This is a good way to check on traffic and perhaps untoward incidents, which can be tracked real time.
Posted by:
meikah
| 17 August 2007 | 4:01 am
Nokia's global design sense has undoubtedly put the company in the lead.
In a nutshell, the global design is making cellular phones that customers can really use wherever or whoever they are. 
BusinessWeek Online reports:
Nokia (NOK) is looking to add 2 billion new users by the end of the decade by reaching out to emerging markets, including China, Brazil, Indonesia, Africa, and India (see BusinessWeek.com, 8/6/07, "Nokia Wins with Wide-Angle Vision").

Nokia operates nine satellite design studios located within targeted nations where researchers and designers work to customize its approach to each market, blending macro trends with micro insights. A new studio was just announced in Bangalore, India; others already operate within China and Brazil.
Posted by:
meikah
| 27 April 2007 | 12:30 am
Interesting, isnt' it? Although wi-fi has made us do business with our laptops anywhere and anytime, this concept of having your office in your pocket is something else.
BT has introduced this innovation called Office Anywhere, a new service that gives users the functions of a Windows PC, but in a smartphone small enough to fit in the pocket.
What's different about BT's Office Anywhere smartphone, the HTC's S620, is that it comes with VoIP. This enables users to make substantial savings on calls including capped calls made from from BT Openzone Wi-Fi hotspots in the UK and Ireland, from home and office networks, or from around the globe wherever users have access to a compatible wireless network. The smartphone has has a QWERTY keyboard to make inputting text easy and a large 2.4-inch screen colour display. It is quad-band with wi-fi and Bluetooth and has a 1.3 megapixel camera for taking photos and video clips.