Posted by:
meikah
| 6 November 2008 | 9:27 pm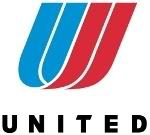 A panel of Six Sigma experts recently recognized the improved customer relations of United Airlines. The company received the Global Six Sigma and Business Improvement Award for "Best Project in Achievement, Marketing, or Customer Experience."
United Airlines got the award for the new processes the company has put in place to improve the timeliness and quality of its responses to customer inquiries, compliments, and concerns.
A United team made business and process enhancements at United's Customer Contact Center to improve response time and ensure customers were receiving accurate and relevant answers to their concerns. Following the implementation, 99.9% of customer emails were responded to within 3 days.
Way to go, United Airlines!